MANAGING PARTNER, R & D LAW CHAMBERS
Mr. Ravish Bhatt is a dual qualified lawyer having registration with Bar Council of Gujarat and Solicitors Regulation Authority, England and Wales.
He has a wide experience in handling variety of matters relating to Transaction Structuring, International Taxation and Planning, EPC Contracts, Insolvency, Private Equity, Dispute Resolution, International Arbitration and Commercial Contracts.
SR. PARTNER, R & D LAW CHAMBERS
Mr. Dilip Bhatt has a rich experience in handling the matters before various authorities and Hon'ble the High Court of Gujarat as well as Hon'ble the Supreme Court of India. He also has served as a Magistrate in 1980s. He has handled matters related to criminal law and liability of directors of the companies, customs, excise, civil litigation and arbitration and conciliation.
Partner, R & D Law Chambers
Mrs. Ruchika Sharma is a practicing advocate before the Hon'ble the High Court of Gujarat. She is leading technology law, computer law and immigration law related divisions of the firm. She looks after the matter pertaining to cyber law. She specializes in litigation and non contentious work in technolegal issues including all sorts of IP related matters, E-contracting, E-Commerce, Taxation and E-Money, Data Protection Laws, Cloud Computing, Domain name dispute resolution, Cyber squatting.
HEAD, R & D LAW CHAMBERS DELHI OFFICE
Mr. Ramnesh Jerath has more than 15 years' experience in handling the diversified legal issues ranging from corporate commercial disputes, civil disputes, commercial arbitrations, issues related to electricity laws, environmental laws, issues concerning employment laws, white collar crimes and other criminal matters to the client's utmost satisfaction and has appeared before various legal fora including the Supreme Court of India various High Courts, district courts, NGT, NCLT, APTEL, labour tribunals, NCDRC, state level as well as district level consumer fora. He also has vast experience in negotiating and drafting of various nature of corporate, commercial and other kind of agreements, contracts, transactional agreements, shareholding agreements, O & M Agreements, Joint Venture Agreements etc.
He has also handled diversified medico-legal issues in the health care laws ranging from medical negligence, legal due diligence, legal audits, statutory and regulatory compliances, drafting of various forms and agreements, handling issues concerning Surrogacy, IVF Laws and issues of ART Clinics.
Sr. Associate, R & D Law Chambers
Ms. Himani Chouhan handles variety of matters before various    courts and quasi-judicial authorities such as Hon'ble the High Court of Gujarat, Debt Recovery Tribunal and National Company Law Tribunal. She has special expertise in matters relating to Insolvency & Restructuring, corporate due diligence and transaction due diligence process and commercial Contract Drafting.
Sr. associate, R & D Law Chambers
Mr. Shaikh appears in variety of matters before High Court of Gujarat and NCLT in matters relating to Commercial Laws, Writs, Civil Matters, Service Matters, Land Matters etc. Mr. Shaikh appears for various matters related to Corporate Restructuring and Merger – Demerger and Amalgamation, IBC, Oppression and Mismanagement, Redemption of Preference Shares, Revival of Companies etc. at NCLT too.
Experienced Chartered Accountant
He is an experienced chartered accountant having handled the work in the areas of corporate and tax statutory compliances, statutory, internal, tax and system audit for various business enterprises, advisory and compliance services in Indian and international income tax planning and in particular reference to transfer pricing provisions and double taxation avoidance agreements, feasibility study, project financing, strategic and investment equity participation, mergers and acquisitions etc. He is on the panel of RBI for statutory audits of nationalized banks and RRBs, on the panel of CAG for statutory audits of PSUs, on the panel of Bank of India and Central Bank of India for  Concurrent, Revenue Stock Audits of their branches.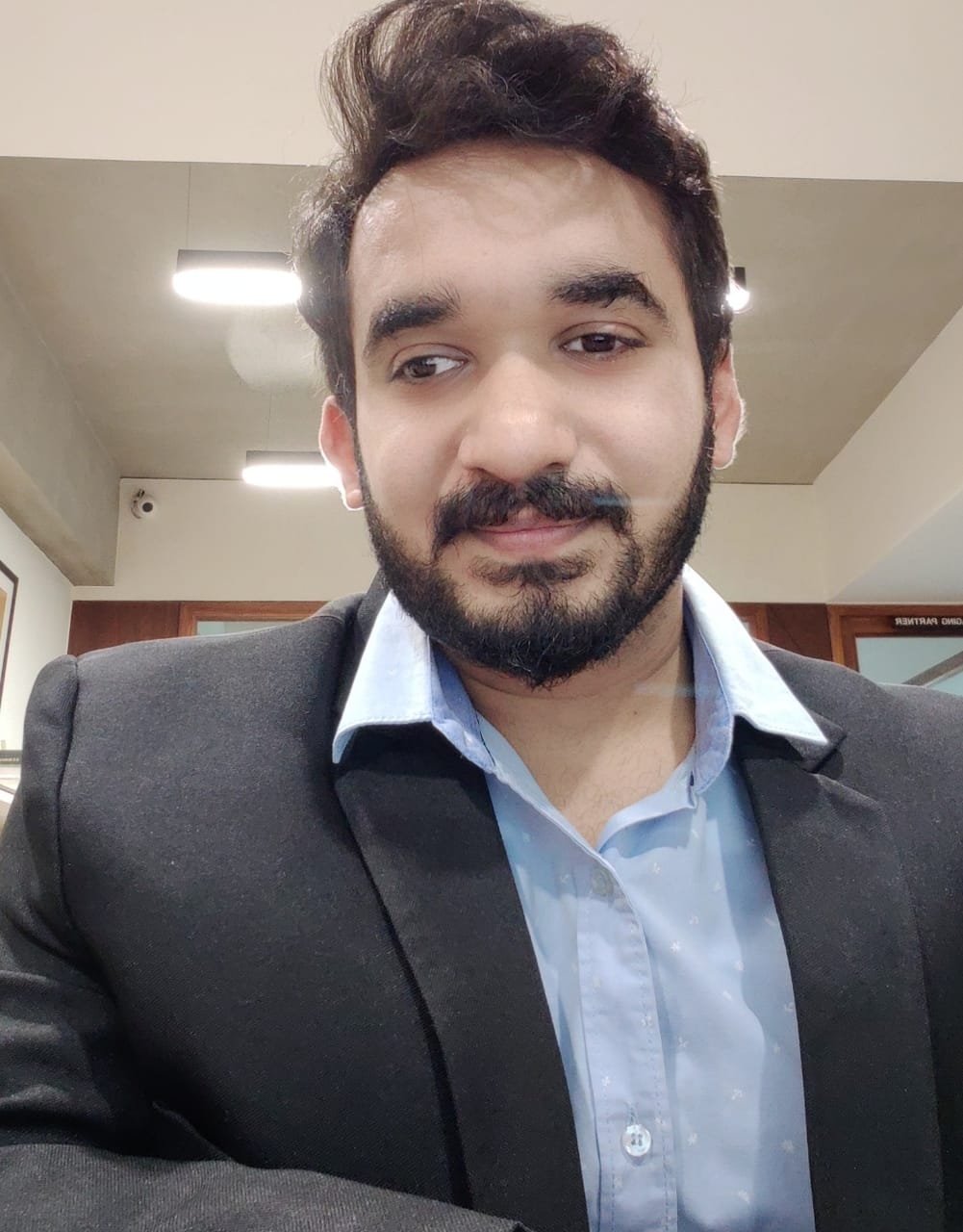 jr. associate, R & D Law Chambers
Mr. Soni is a versatile lawyer specialising in Intellectual property rights. He appears before different courts in litigation matters including before Gujarat High Court. He does deal with various non-contentious matters as well.
Get The Latest Updates
On Your Box
Address:
R & D Law Chambers 604, Entice
Ambali Bopal Road, Ahmedabad 380058